To simply insure your cottage in the countryside, your house on the coast or your chalet in the mountains.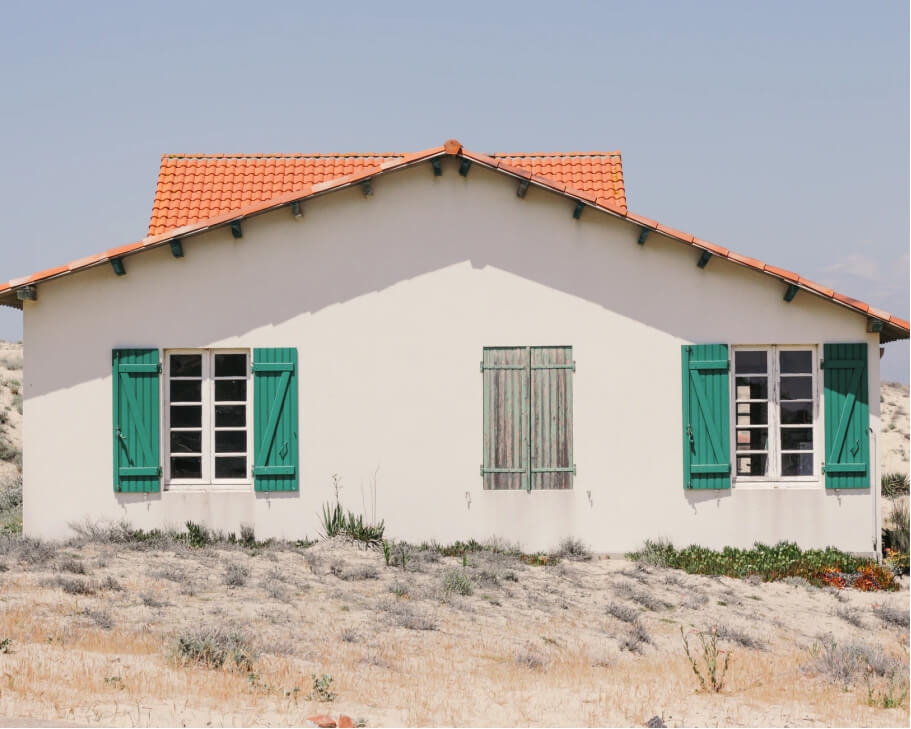 Why do more than 150,000 policy holders recommend Luko?

Cheaper
From €12.70 per month for your secondary home

Comprehensive
Only the guarantees you truly need

Simple
100% online, insured in 2 minutes
Guarantees and claims covered
Discover the list of risks for which you are covered and customise your cover according to your needs to give you peace of mind when you leave your secondary home.
Be notified upon launch
Water damage

Fire

Natural disaster

Theft and Vandalism

Pipes

Outdoor amenities
And always the civil liability, outdoor amenities (garden, swimming pool, garden shed, buried pipes, etc.), locksmith breakdown service, criminal defense and recourse, technological disaster and terrorism, re-housing assistance and emergency breakdown service and the option of reimbursement as new depending on the amount of your furniture capital.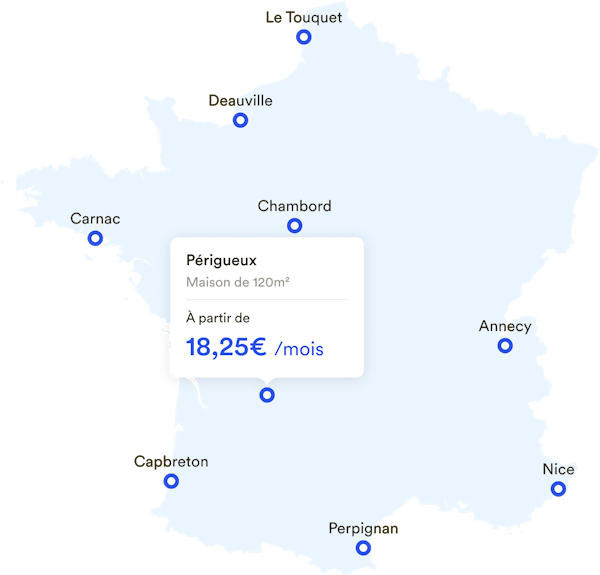 From €12.70 per month
Make an online quote to get your price in 2 minutes. The price depends on the surface area and location of your house. Then, it's up to you to personnalise your cover!
Be notified upon launch

The best rated insurance by its 150,000 policyholders
Read our testimonials

"Great service, fast and efficient, a joy! Very quick subscription in less than 5 minutes and a team available in a few minutes to answer our questions. As for the price, I divided my monthly bill by 3."
Célia N. — Owner of an apartment in Ivry-sur-Seine
What is a secondary residence?

A secondary residence is by definition any other dwelling that is not your principal residence, i.e. a dwelling that you occupy during vacations, weekends or other specific times of the year (as opposed to your principal residence, which is your tax home and where your family permanently resides). You can have several secondary residences, but only one principal residence in the eyes of the law.

Is it mandatory to insure my second home?

YES, if you are a tenant (except for seasonal rentals) or if it is a condominium apartment that you own. Only owners of individual houses are not obliged to take out insurance, but it is nevertheless strongly recommended to protect yourself in case of damage.

How much does second home insurance cost?

This depends on many factors including the location and size of your home. The easiest way is to do a price simulation on our website. Note that insuring a second home is often slightly more expensive than insuring a main home due to the additional risks related to prolonged absences.

I forgot to lock my front door, am I covered in case of burglary?

With most insurers this kind of carelessness is unfortunately a cause for exclusion of coverage, which means that you are not compensated. With Luko you are still covered up to 50%.

I rent the same accommodation every year for the vacations, do I have to insure it?

No, if it is a short-term rental, it is simply a seasonal rental: it is not necessary to insure it because the owner is generally already covered and you normally benefit from a holiday guarantee included in your insurance contract (this is the case with Luko). The rental company may sometimes ask you for a certificate to verify that you are covered for third party liability (civil liability).
Be notified upon launch