To insure your detached house and its outbuildings from €11 / month, whether you are an owner or tenant.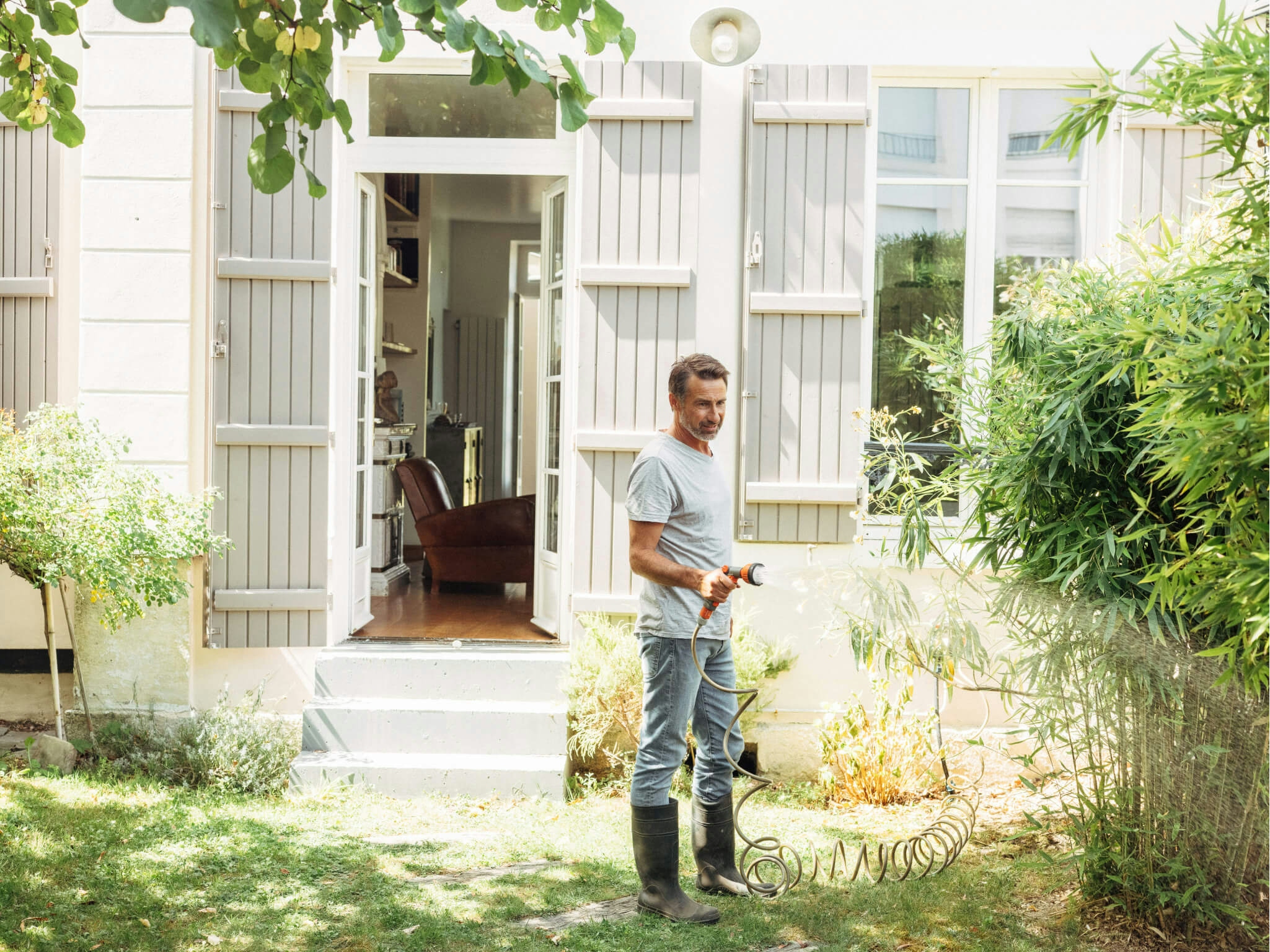 Why do more than 150,000 policyholders recommend Luko?

Get covered in 2 minutes
Download your certificate immediately

Compensated twice as fast
Simply tell us what happened

An artisan at your door in 2 days
Our network is always by your side in case of damages
Guarantees and claims covered
Discover the list of risks for which you are covered and customise your cover according to your needs to give you peace of mind when you leave your home.
Customise my guarantees
Water damage

Fires

Theft and Vandalism

Broken Glass

Civil Liability

Electrical damages
And always the locksmith, storm and natural disaster, technological disaster and terrorism breakdown cover, re-housing assistance and emergency breakdown assistance and the option of repayment when new depending on the amount of your personal property.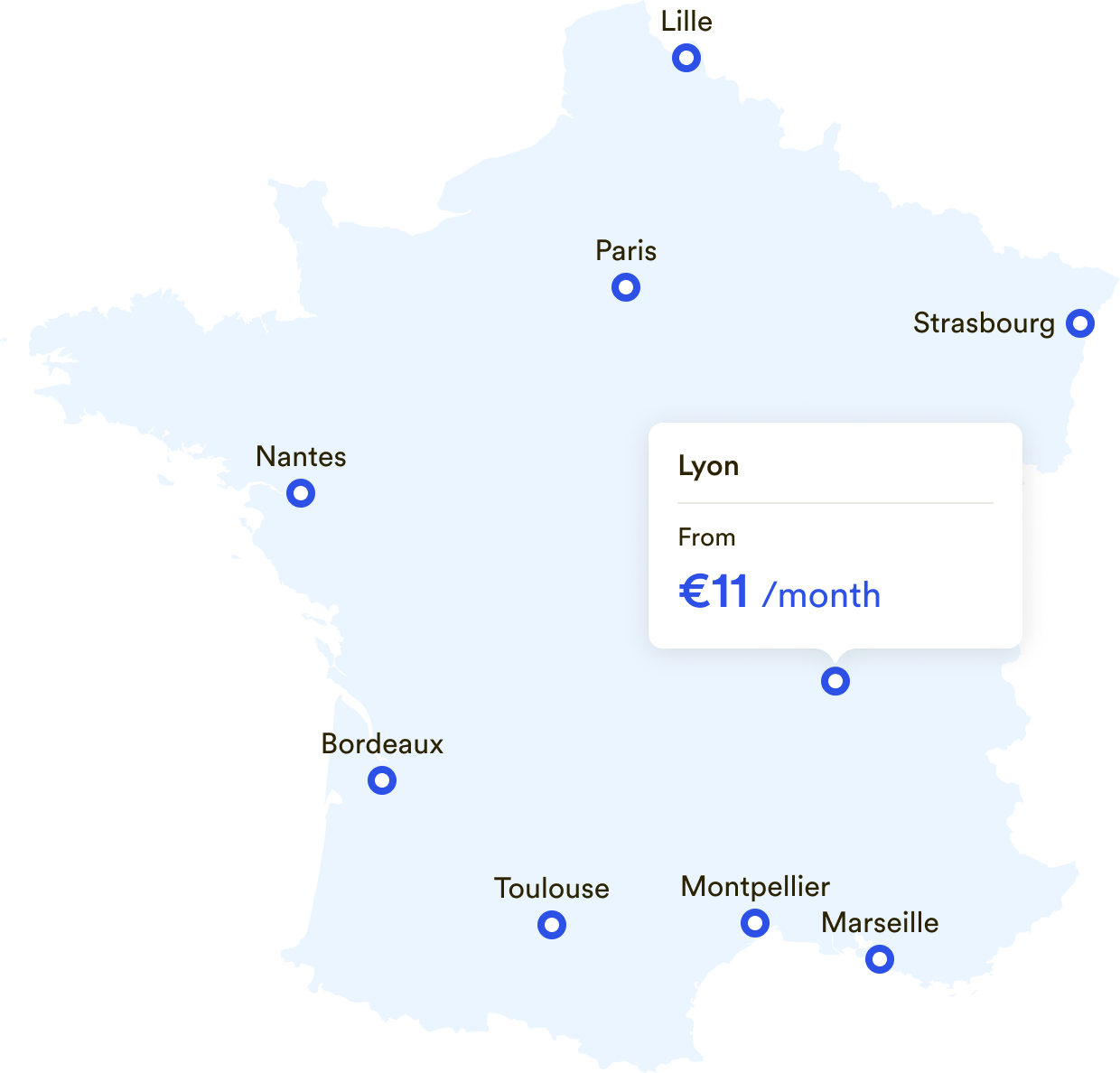 From €11 per month
Make an online quote to get your price in 2 minutes. The price depends on the surface area and location of your house. Then, it's up to you to customize your cover!
Check your price

The best rated insurance by its 150,000 policyholders
Read our testimonials

"Great service, fast and efficient, a joy! Very quick subscription in less than 5 minutes and a team available in a few minutes to answer our questions. As for the price, I divided my monthly bill by 3."
Célia N.— Owner of an apartment in Ivry-sur-Seine
Do I have to insure my house?

Yes, if you are a tenant! If you are a homeowner, insuring your home is not a legal obligation, but it is strongly recommended.

Are all members of my family covered ?

Yes, just mention them in the contract! At Luko, there is no extra cost when adding a beneficiary to the contract.

How do I subscribe online?

It's very simple! All you have to do is answer a few questions on the Luko website and you are insured within 2 minutes. In traditional insurance, it is often longer and sometimes requires you to go through the phone or mail, but the processes are becoming more and more digital.

How can I lower my insurance premium?

The simplest way is to play on the deductible: the higher the deductible, the lower your insurance premium will be. Alternatively, you can also go to an online insurance company that will offer guarantees equivalent to traditional insurance, at a lower cost.

How much is the deductible?

At Luko, the deductible ranges from €75 to €300.

How long does it take to report a claim?

The delay depends on the claim: for a theft, you have 2 working days to report it. For a natural or technological disaster, you have up to 10 working days to declare it after the publication of the ministerial order. For water damage, fire or any other type of damage: you have 5 working days to report it from the moment you notice the damage.

At Luko, it's very simple: just report it via the Luko application. With other insurers, you will either have to send an e-mail, call the claims department or send a registered letter.

How long does it take to get compensation or repair?

Again, it depends on the claim! In the case of a burglary, compensation can be very quick, whereas in the case of water damage, you have to wait for the walls to dry out, which can take several weeks or even months. On average at Luko we pay you back twice as fast as other insurances and we send a craftsman to do the repairs within 2 days in the case of a simple damage.

How do I cancel my home insurance?

Most insurances commit you for one year from the subscription and require you to give one month's notice of cancellation from the date of receipt of the registered letter. If you are insured with Luko, you can cancel at any time without notice by a simple click in your personal area.

What documents do I need to provide when subscribing?

None! Well, this is the case for the subscription at Luko. In general, you will be asked to provide a bank details, a copy of your ID, a copy of your lease contract if you are a tenant and possibly a proof of income.
Get your price